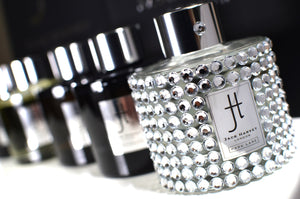 Jack Harvey London
A divine collection of fine jewellery and long lasting, alcohol-free luxury essential oil reed diffusers, luxury scented candles that are paraffin and paraben free, and uplifting room sprays. We are proud to also be a cruelty free brand.
Up to 50% profit is contributed to Breast Cancer Research and various other charities.
JH Lifestyle
---
Jack Harvey London is extremely proud to be the signature scent provider for many luxury 5 star hotels including the iconic flagship London Hilton On Park Lane, The St James Hotel...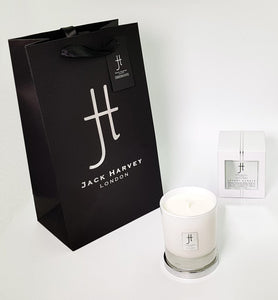 Testimonials
I have only just met this brand through lockdown. The WHY for this business has blown me away. The products are amazing and I am now a proud owner of the diffusers, I also have my eye on the jewellery - Mina B
Love love love Jack Harvey London. I have the London oud diffuser and Precious oud diffuser.  The sent of both are amazing and long lasting..I bought a London oud candle summer 2019 and it's still going strong - Asifa P
Through each sale you support the breast cancer cause. I can personally say I've purchased Jack Harvey London products and they are long lasting  and smell absolutely divine - Suki D
Ordered a Jack Harvey reed diffuser yesterday, had it delivered today!! Amazing service and beautiful product. My super-sensitive-fragrance-hating-husband has even given his approval - Natasha G
Read More